Several years back, after a special promotion at Wal-Mart, my dad managed to get his hands on a ton of Lego clone troopers. Over the years I've photographed them in various ways.
The clones have traveled to numerous planets in their war against the Trade Federation. Now we see a small piece of the battle as they attack.
The clone troopers you see here are a little more than half of the total amount I have. There are about 15 or so that weren't used here.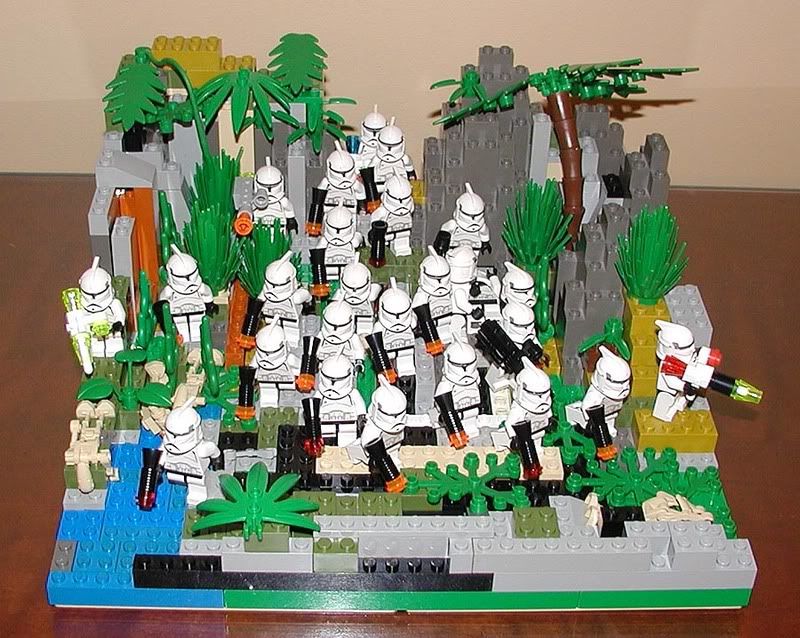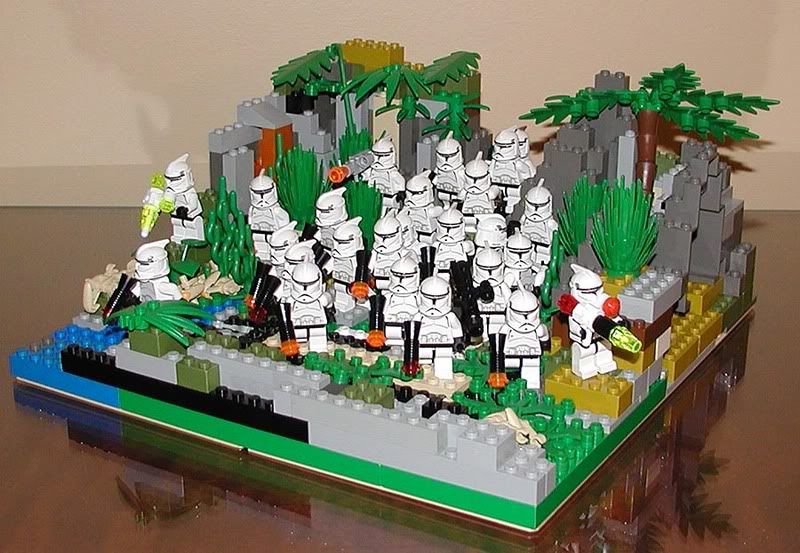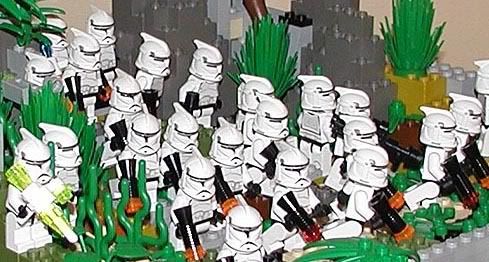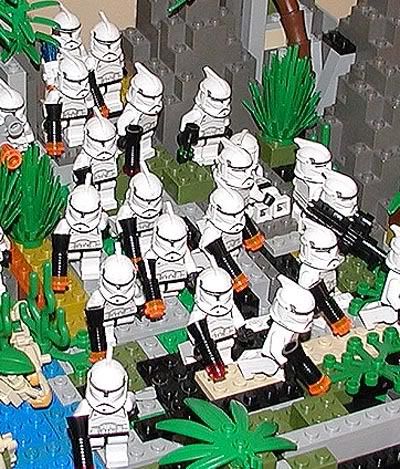 Additionally, here's what happened with the remaining troops. A choir line? I suppose they're singing some epic battle tune to go along with the troops attacking.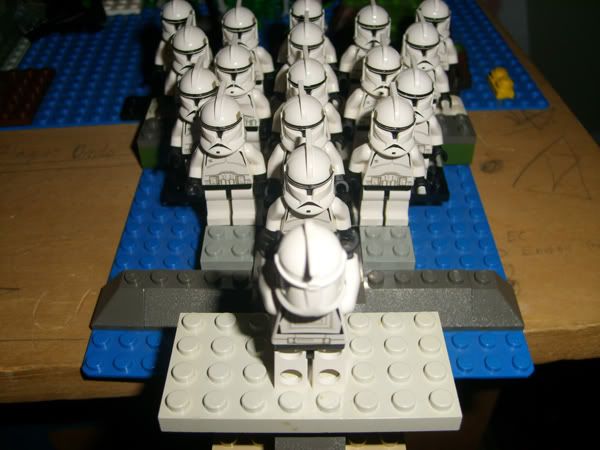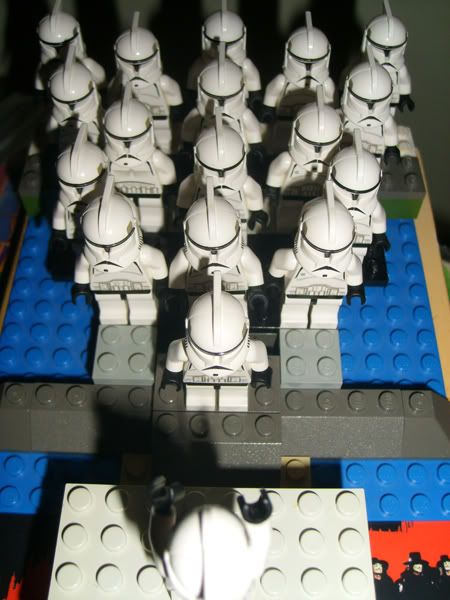 You can also visit my page on MOCpages, a Lego creation site,
here
.
Also, if you have the time you should definitely check out a site called
The Brothers Brick.